Control
systems
Regulate to better control and manage. Our control systems are PLUG&PLAY and participate to the energy expenditure reduction, CO2 emissions (EN 15232). Designed for an easy installation, these equipments are the guarantee of a climatic comfort and optimal indoor air quality.
Control systems

Econological™ Solutions
Need help
You are looking after an information ?
Post your request or ask your question
CALADAIR is at your service
Contact
ELECTROPACK™, REGULATION, MANAGEMENT AND CONTROL BOX - electrical coil
ELECTROPACK™, Regulation, management and control box of air handling units fitted with electric heating coils 17 to 81 kW and cooling by cold water or direct exapansion.
Aimed to air handling applications in office, industrial buildings or professional kitchens.
This PLUG & PLAY cabinet is compliant with the EN15232 norm.
Communication MODBUS, BACNET or WEB. LON version available on request

ELECTROPACK™ is a regulation cabinet which ensures the regulation, management and control of air handling units equipped with an electric heating coil for applications as supply air simple flow, simple flow and double flow recycling, with or without a plate heat exchanger, with or without bypass.
ELECTROPACK™ is built with a IP54 control panel made of RAL7035 polycarbonate.
This cabinet integrates a general local padlockable and is also equipped with an IP41 remote control with LCD display.
The regulator communicates in MODBUS with a weekly timer which also manages public holidays, vacation.
The ELECTROPACK™ box includes, as standard, a fire safety and a dehumidification function
Options are available for maintenance (pressure switch, filters...), comfort (damper or bypass servomotor, restart command...) or the building management (regulation of MONOZONE™ or MULTIZONES™ flow rate).
ELECTROPACK™ is compatible with our WONDEROOM™ controller for a maximum management of zones in a building.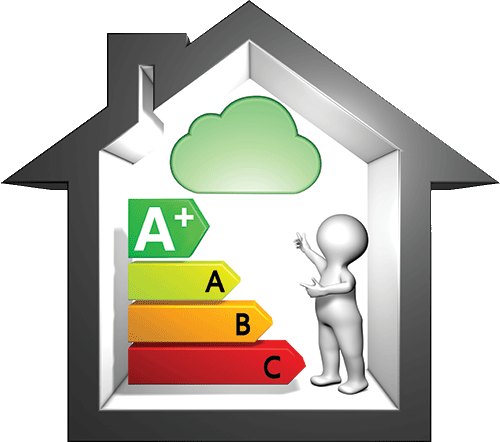 ELECTROPACK™ meets ErP recommendations and EN15232 norm, for active buildings management

PLUG&PLAY, the LOBBY™ box is mounted preprogrammed and connected on the unit, at our factory
EASY TO INSTALL
ELECTROPACK™ can be installed Indoor or outdoor
EASY TO USE AND MAINTAIN
A weekly timer manages daily time slots and a yearly timer is used to define non occupancy periods. It contributes to energy savings
LCD display remote control, max 10m or 1000m with a repeater (option)