Smoke
exhaust
Leading edge and exclusive, compact and robust, easy and convenient access, are as numerous features including the security of goods and people, which characterize our F400-120 smoke exhaust program, compliant with the EN 12101-3 norm.
Control systems

Econological™ Solutions
Need help
You are looking after an information ?
Post your request or ask your question
CALADAIR is at your service
Contact
REFLEX™, F400-120 SMOKE EXHAUST roof fan unit
REFLEX™, smoke extraction roof fan unit, CSTB F400-120 certified.
Equipped with a backward plug fan and a direct drive IE3 AC motor
NF EN 12101-3 compliant
Available in the following versions :
- single phase 230 V, variable speed
- three-phase 230/400 V, 1 speed
- 400 V three-phase, 2 speed
Flow rate from 300 to 18 000 m3/h, with pressures from 50 to 700 Pa

REFLEX™, centrifugal comfort and / or smoke exhaust turret, certified F400-120 / EN 12101-3 (PV 1166-CPD-088) for ERP, IGH (high height building) and professional kitchens.
Supporting frame structure in aluminium, galvanized steel plate strengthened by raised edges, with lifting rings fixed at the ends.
Motor cover made of RAL 7035 metal sheet integrating a padlockable switch, protective grilles and a tilting kit, all mounted, equipped with inlets for the motor ventilation.
High efficiencey backward wheel and low consumption IE3 IP55/F motor compliant with the ErP 2009/125/EC regulation.
Noise reduction by high density 25mm M0 (120 kg/m3) mineral wool and RAL 7035 aluminium shutters mounted on versions H and V, ensuring the air low direction and a non-return valve function.
Exclusive certification enabling the integration of a frequency converter mounted under the motor cover.
the REFLEX™ turred is available in 3 versions :
REFLEX™C with horizontal exhaust to the open air
REFLEX™H with vertical exhaust equipped with a shutter system in RAL7035 aluminium metal sheet, providing a noise reduction and a non-return valve function, meeting the RT2005 requirements
REFLEX™V with vertical exhaust with 4 fixed faces insulated with very high density 25 mm - 120 kg/m3 mineral wool. Shutters are closed during non-operating periods providing a non-return valve function.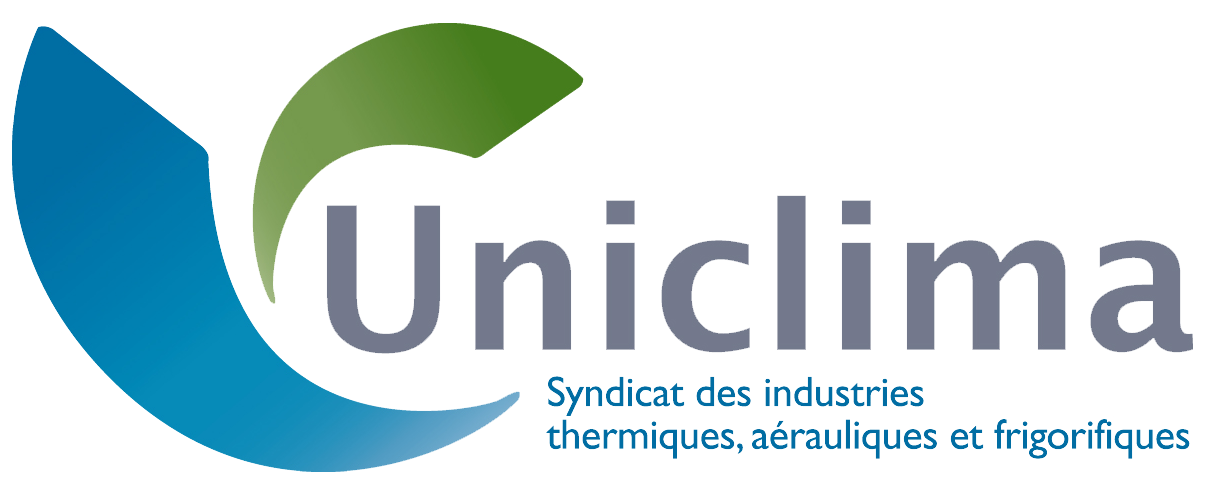 Model
Statistical pressure curves
Price list € HT
REFLEX 280 B4 V
Code : TEC009476

Login to access the price list

REFLEX 280 B4 H
Code : TEC009477

Login to access the price list

REFLEX 280 B4 C
Code : TEC009478

Login to access the price list

REFLEX 280 A6 C
Code : TEC009536

Login to access the price list

REFLEX 280 B48 C
Code : TEC009537

Login to access the price list

REFLEX 315 B4 C
Code : TEC009538

Login to access the price list

REFLEX 315 A6 C
Code : TEC009543

Login to access the price list

REFLEX 315 B48 C
Code : TEC009545

Login to access the price list

REFLEX 355 A6 C
Code : TEC009546

Login to access the price list

REFLEX 400 A6 C
Code : TEC009547

Login to access the price list

REFLEX 500 F4 C
Code : TEC009549

Login to access the price list

REFLEX 450 D4 C
Code : TEC009550

Login to access the price list

REFLEX 560 G4 C
Code : TEC009551

Login to access the price list

REFLEX 630 F6 C
Code : TEC009552

Login to access the price list

REFLEX 710 G6 C
Code : TEC009554

Login to access the price list

REFLEX 800 I6 C
Code : TEC009555

Login to access the price list

REFLEX 800 G8 C
Code : TEC009556

Login to access the price list

REFLEX 710 E8 C
Code : TEC009558

Login to access the price list

REFLEX 630 D8 C
Code : TEC009559

Login to access the price list

REFLEX 560 D6 C
Code : TEC009560

Login to access the price list

REFLEX 560 B8 C
Code : TEC009561

Login to access the price list

REFLEX 500 B6 C
Code : TEC009562

Login to access the price list

REFLEX 500 A8 C
Code : TEC009563

Login to access the price list

REFLEX 450 B6 C
Code : TEC009564

Login to access the price list

REFLEX 400 B4 C
Code : TEC009565

Login to access the price list

REFLEX 355 B4 C
Code : TEC009610

Login to access the price list

REFLEX 355 B48 C
Code : TEC009611

Login to access the price list

REFLEX 400 B48 C
Code : TEC009612

Login to access the price list

REFLEX 450 D48 C
Code : TEC009613

Login to access the price list

REFLEX 450 B612 C
Code : TEC009614

Login to access the price list

REFLEX 500 F48 C
Code : TEC009615

Login to access the price list

REFLEX 500 B612 C
Code : TEC009616

Login to access the price list

REFLEX 560 G48 C
Code : TEC009617

Login to access the price list

REFLEX 560 D612 C
Code : TEC009618

Login to access the price list

REFLEX 450 D46 C
Code : TEC009619

Login to access the price list

REFLEX 450 A68 C
Code : TEC009620

Login to access the price list

REFLEX 500 B68 C
Code : TEC009621

Login to access the price list

REFLEX 500 F46 C
Code : TEC009622

Login to access the price list

REFLEX 560 G46 C
Code : TEC009623

Login to access the price list

REFLEX 560 D68 C
Code : TEC009624

Login to access the price list

REFLEX 630 E612 C
Code : TEC009625

Login to access the price list

REFLEX 710 G612 C
Code : TEC009626

Login to access the price list

REFLEX 630 E68 C
Code : TEC009627

Login to access the price list

REFLEX 800 I68 C
Code : TEC009628

Login to access the price list

REFLEX 280 A6 V
Code : TEC009632

Login to access the price list

REFLEX 315 B4 V
Code : TEC009633

Login to access the price list

REFLEX 315 A6 V
Code : TEC009634

Login to access the price list

REFLEX 355 B4 V
Code : TEC009635

Login to access the price list

REFLEX 355 A6 V
Code : TEC009636

Login to access the price list

REFLEX 400 B4 V
Code : TEC009637

Login to access the price list

REFLEX 400 A6 V
Code : TEC009638

Login to access the price list

REFLEX 450 D4 V
Code : TEC009639

Login to access the price list

REFLEX 450 B6 V
Code : TEC009640

Login to access the price list

REFLEX 500 F4 V
Code : TEC009641

Login to access the price list

REFLEX 500 B6 V
Code : TEC009642

Login to access the price list

REFLEX 500 A8 V
Code : TEC009643

Login to access the price list

REFLEX 560 G4 V
Code : TEC009644

Login to access the price list

REFLEX 560 D6 V
Code : TEC009645

Login to access the price list

REFLEX 560 B8 V
Code : TEC009646

Login to access the price list

REFLEX 630 F6 V
Code : TEC009647

Login to access the price list

REFLEX 630 D8 V
Code : TEC009648

Login to access the price list

REFLEX 710 G6 V
Code : TEC009649

Login to access the price list

REFLEX 800 I6 V
Code : TEC009651

Login to access the price list

REFLEX 800 G8 V
Code : TEC009654

Login to access the price list

REFLEX 710 E8 V
Code : TEC009655

Login to access the price list

REFLEX 280 B48 V
Code : TEC009656

Login to access the price list

REFLEX 315 B48 V
Code : TEC009657

Login to access the price list

REFLEX 355 B48 V
Code : TEC009658

Login to access the price list

REFLEX 400 B48 V
Code : TEC009660

Login to access the price list

REFLEX 450 D48 V
Code : TEC009661

Login to access the price list

REFLEX 450 B612 V
Code : TEC009662

Login to access the price list

REFLEX 450 D46 V
Code : TEC009663

Login to access the price list

REFLEX 450 A68 V
Code : TEC009664

Login to access the price list

REFLEX 500 F48 V
Code : TEC009665

Login to access the price list

REFLEX 500 B612 V
Code : TEC009666

Login to access the price list

REFLEX 500 F46 V
Code : TEC009667

Login to access the price list

REFLEX 500 B68 V
Code : TEC009668

Login to access the price list

REFLEX 560 G48 V
Code : TEC009669

Login to access the price list

REFLEX 560 D612 V
Code : TEC009670

Login to access the price list

REFLEX 560 G46 V
Code : TEC009671

Login to access the price list

REFLEX 560 D68 V
Code : TEC009672

Login to access the price list

REFLEX 630 E612 V
Code : TEC009673

Login to access the price list

REFLEX 630 E68 V
Code : TEC009674

Login to access the price list

REFLEX 710 G612 V
Code : TEC009675

Login to access the price list

REFLEX 800 I68 V
Code : TEC009676

Login to access the price list

REFLEX 280 A6 H
Code : TEC009677

Login to access the price list

REFLEX 280 B48 H
Code : TEC009678

Login to access the price list

REFLEX 315 B4 H
Code : TEC009679

Login to access the price list

REFLEX 315 A6 H
Code : TEC009681

Login to access the price list

REFLEX 315 B48 H
Code : TEC009682

Login to access the price list

REFLEX 355 B4 H
Code : TEC009683

Login to access the price list

REFLEX 355 A6 H
Code : TEC009684

Login to access the price list

REFLEX 355 B48 H
Code : TEC009685

Login to access the price list

REFLEX 400 B4 H
Code : TEC009686

Login to access the price list

REFLEX 400 A6 H
Code : TEC009687

Login to access the price list

REFLEX 400 B48 H
Code : TEC009688

Login to access the price list

REFLEX 450 D4 H
Code : TEC009689

Login to access the price list

REFLEX 450 B6 H
Code : TEC009690

Login to access the price list

REFLEX 450 D48 H
Code : TEC009691

Login to access the price list

REFLEX 450 B612 H
Code : TEC009692

Login to access the price list

REFLEX 450 D46 H
Code : TEC009693

Login to access the price list

REFLEX 450 A68 H
Code : TEC009694

Login to access the price list

REFLEX 500 F4 H
Code : TEC009695

Login to access the price list

REFLEX 500 B6 H
Code : TEC009696

Login to access the price list

REFLEX 500 A8 H
Code : TEC009697

Login to access the price list

REFLEX 500 F48 H
Code : TEC009698

Login to access the price list

REFLEX 500 B612 H
Code : TEC009699

Login to access the price list

REFLEX 500 F46 H
Code : TEC009700

Login to access the price list

REFLEX 500 B68 H
Code : TEC009701

Login to access the price list

REFLEX 560 G4 H
Code : TEC009702

Login to access the price list

REFLEX 560 D6 H
Code : TEC009703

Login to access the price list

REFLEX 560 B8 H
Code : TEC009704

Login to access the price list

REFLEX 560 G48 H
Code : TEC009705

Login to access the price list

REFLEX 560 D612 H
Code : TEC009706

Login to access the price list

REFLEX 560 G46 H
Code : TEC009707

Login to access the price list

REFLEX 560 D68 H
Code : TEC009708

Login to access the price list

REFLEX 630 F6 H
Code : TEC009709

Login to access the price list

REFLEX 630 D8 H
Code : TEC009710

Login to access the price list

REFLEX 630 E612 H
Code : TEC009711

Login to access the price list

REFLEX 630 E68 H
Code : TEC009712

Login to access the price list

REFLEX 710 G6 H
Code : TEC009713

Login to access the price list

REFLEX 710 E8 H
Code : TEC009714

Login to access the price list

REFLEX 710 G612 H
Code : TEC009715

Login to access the price list

REFLEX 800 I6 H
Code : TEC009716

Login to access the price list

REFLEX 800 G8 H
Code : TEC009717

Login to access the price list

REFLEX 800 I68 H
Code : TEC009718

Login to access the price list

REFLEX 280 MONO H
Code : TEC011476

Login to access the price list

REFLEX 280 MONO C
Code : TEC011477

Login to access the price list

REFLEX 400 MONO H
Code : TEC012472

Login to access the price list

REFLEX 400 MONO C
Code : TEC012479

Login to access the price list

REFLEX 315 MONO V
Code : TEC013497

Login to access the price list

REFLEX 315 MONO C
Code : TEC013498

Login to access the price list

REFLEX 800 I612 V
Code : TEC014265

Login to access the price list

REFLEX 800 I612 C
Code : TEC014266

Login to access the price list

REFLEX 355 MONO H
Code : TEC014273

Login to access the price list

REFLEX 355 MONO C
Code : TEC014276

Login to access the price list

REFLEX 280 MONO V
Code : TEC014773

Login to access the price list

REFLEX 355 MONO V
Code : TEC015032

Login to access the price list

REFLEX 315 MONO H
Code : TEC015108

Login to access the price list

REFLEX 400 MONO V
Code : TEC016192

Login to access the price list

REFLEX 800 I612 H
Code : TEC020516

Login to access the price list
CSTB F400-120 / NF EN 12101-3 certified Ventilators, extractors of smokes and heat EC marking Low consumption IE3 IP55/F motor, in compliance with the ErP 2009/125/EC regulation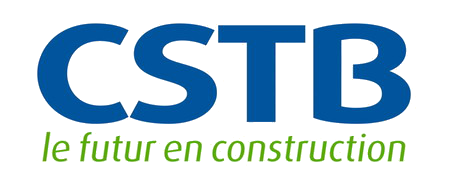 PLUG&PLAY, the REFLEX™ range is developped, manufactured and tested at our factory
EASY TO INSTALL
Aluminium structure with lifting rings fixed at the ends to facilitate the installation
EASY TO USE AND MAINTAIN
Equipped with an integrated tilting kit to make the maintenance easy and a padlockage mounted as standard