Control
systems
Regulate to better control and manage. Our control systems are PLUG&PLAY and participate to the energy expenditure reduction, CO2 emissions (EN 15232). Designed for an easy installation, these equipments are the guarantee of a climatic comfort and optimal indoor air quality.
Control systems

Econological™ Solutions
Need help
You are looking after an information ?
Post your request or ask your question
CALADAIR is at your service
Contact
AQUAPACK™, REGULATION, MANAGEMENT AND CONTROL BOX-water coil
AQUAPACK™, Regulation, management and control box of air handling units for heating and/or water cooling
Aimed to air handling units in office, industrial buildings or professional kitchens.
This PLUG & PLAY unit is compliant with the EN15232 norm.
Communication MODBUS RS485, BACNET or WEB. LON version available on request.
To be ordered as an add-on of our air handling programs, like COMBIBOX CONCEPT™ and CMH™

AQUAPACK™ is a regulation cabinet which ensures the regulation, management and control of air handling units for air handling applications in water heating and water cooling or direct expansion.
AQUAPACK™ is built with an IP54 control panel made of RAL7035 polycarbonate.
This cabinet integrates a general local padlockable and ensures safety functions of the HVAC application (fan default, motor thermal protection...) and is also equipped with an IP41 remote control with LCD display.
The regulator communicates in MODBUS, as standard.
AQUAPACK™ intergrates, as standard, a fire safety function.
AQUAPACK™ is compatible with our WONDEROOM™ controller for a maximum management of zones in a building.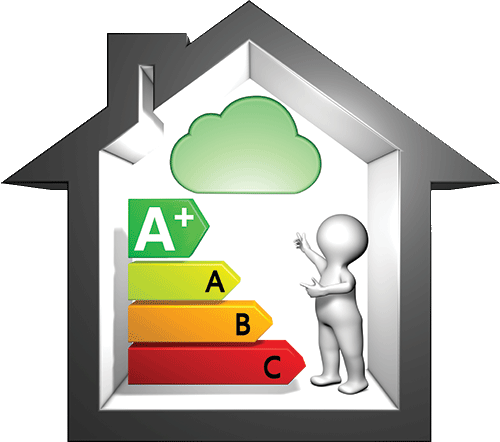 Model
Statistical pressure curves
Price list € HT
AQUAPACK TA M ECO
Code : ELE022017

Login to access the price list

AQUAPACK DF M ECO
Code : ELE022018

Login to access the price list

AQUAPACK TA T ECO 5K5
Code : ELE022019

Login to access the price list

AQUAPACK DF T ECO 5K5
Code : ELE022020

Login to access the price list

AQUAPACK TA M LOBBY
Code : ELE022025

Login to access the price list

AQUAPACK DF M LOBBY
Code : ELE022026

Login to access the price list

AQUAPACK TA T LOBBY 5K5
Code : ELE022027

Login to access the price list

AQUAPACK DF T LOBBY 5K5
Code : ELE022028

Login to access the price list

AQUAPACK TA M DIVA
Code : ELE022033

Login to access the price list

AQUAPACK DF M DIVA
Code : ELE022034

Login to access the price list

AQUAPACK TA T DIVA 5K5
Code : ELE022035

Login to access the price list

AQUAPACK DF T DIVA 5K5
Code : ELE022036

Login to access the price list

AQUAPACK TA 4C MAC2
Code : ELE022037

Login to access the price list

AQUAPACK TA 5 MAC2
Code : ELE022038

Login to access the price list

AQUAPACK TA 4C QUATTRO
Code : ELE022039

Login to access the price list

AQUAPACK TA 5 QUATTRO
Code : ELE022040

Login to access the price list

AQUAPACK TA 6 MAC2
Code : ELE022041

Login to access the price list

AQUAPACK TA 7A MAC2
Code : ELE022042

Login to access the price list

AQUAPACK TA 7B MAC2
Code : ELE022043

Login to access the price list

AQUAPACK TA 8 MAC2
Code : ELE022044

Login to access the price list

AQUAPACK TA 6 QUATTRO
Code : ELE022046

Login to access the price list

AQUAPACK TA 7A QUATTRO
Code : ELE022047

Login to access the price list

AQUAPACK TA 7B QUATTRO
Code : ELE022048

Login to access the price list

AQUAPACK TA 8 QUATTRO
Code : ELE022049

Login to access the price list

AQUAPACK TA M CBH MAC2
Code : ELE031605

Login to access the price list
AQUAPACK™ meets ErP2018 recommendations and EN15232 norm, for active buildings management

PLUG&PLAY, the AQUAPACK™ box is mounted, connected and tested on the unit, at our factory
EASY TO INSTALL
Indoor or outdoor installation
The main functions are mounted wired, at our factory
EASY TO USE AND MAINTAIN
The controller integrated in the AQUAPACK™ is set at the factory to control supply air temperature with compensation of the outside temperature.
A weekly timer manages daily time slots and a yearly timer is used to define non occupancy periods.
LCD display remote control (option non compatible with SEASON version), max 10m or 1000m with a repeater (option)