Smoke
exhaust
Leading edge and exclusive, compact and robust, easy and convenient access, are as numerous features including the security of goods and people, which characterize our F400-120 smoke exhaust program, compliant with the EN 12101-3 norm.
Control systems

Econological™ Solutions
Need help
You are looking after an information ?
Post your request or ask your question
CALADAIR is at your service
Contact
DIABLO™, F400-120 SMOKE EXHAUST INLINE UNIT
DIABLO™, F400-120 smoke exhaust unit, meeting legal requirements for the extraction of smoke and hot gases. The DIABLO™ range is also used for the extraction of contaminated air in industrial premises, professional kitchens and car parks, etc...
Equipped with a backward wheel and a direct drive IE3 AC motor
NF EN 12101-3 compliant
Available in the following versions :
- 230V, 50Hz Single-phase motor with permanent condenser
- 1 speed 230/400V 50 or 60 Hz three-phase motor
- 2-speed, 400V 50Hz three-phase motor
The DIABLO™ version covers flow rates from 300 to 18 000 m3/h, with pressures from 50 to 700 Pa
The DIABLO TWIN™ version, built-in with 2 motor-fan groups, covers flow rates from 300 to 35 000 m3/h

DIABLO™, comfort and / or smoke exhaust unit, certified F400-120 / EN 12101-3 (PV 1166-CPD-088) for ERP, IGH (high height building) and professional kitchens.
Supporting frame structure in aluminium, great thickness galvanized steel base plate and motor-turbine
Removable panels made in RAL 7035 prelacqued metal sheet to facilitate the access to the turbine and multiple configurations.
Padlockable switch mounted and wired
High efficiency backward wheel and low consumption IE3 IP55/F direct drive motor, compliant with the ErP 2009/125/EC directive.
Phonic finitions (DIP) with high density 25mm M0 (120 kg/m3) mineral wool a double skin (DDP), certified F400-120
Condensation drain can be integrated
Exclusive certification enabling the integration of a frequency converter mounted under the motor cover.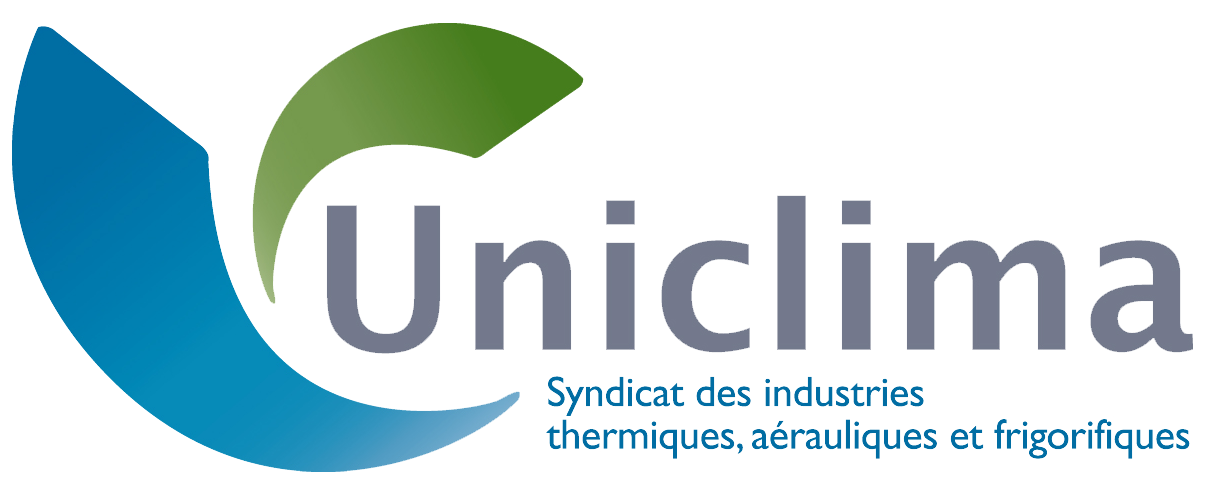 Model
Statistical pressure curves
Price list € HT
DIABLO 280 B4 TWIN
Code : CDL009482

Login to access the price list

DIABLO 280 B4
Code : CDL009483

Login to access the price list

DIABLO 280 A6
Code : CDL009776

Login to access the price list

DIABLO 280 B48
Code : CDL009777

Login to access the price list

DIABLO 315 B4
Code : CDL009778

Login to access the price list

DIABLO 315 A6
Code : CDL009781

Login to access the price list

DIABLO 315 B48
Code : CDL009782

Login to access the price list

DIABLO 355 B4
Code : CDL009783

Login to access the price list

DIABLO 355 A6
Code : CDL009784

Login to access the price list

DIABLO 355 B48
Code : CDL009785

Login to access the price list

DIABLO 400 B4
Code : CDL009788

Login to access the price list

DIABLO 400 A6
Code : CDL009789

Login to access the price list

DIABLO 400 B48
Code : CDL009790

Login to access the price list

DIABLO 450 D4
Code : CDL009791

Login to access the price list

DIABLO 450 B6
Code : CDL009792

Login to access the price list

DIABLO 450 D48
Code : CDL009793

Login to access the price list

DIABLO 450 D46
Code : CDL009794

Login to access the price list

DIABLO 450 A68
Code : CDL009795

Login to access the price list

DIABLO 450 B612
Code : CDL009796

Login to access the price list

DIABLO 500 F4
Code : CDL009797

Login to access the price list

DIABLO 500 B6
Code : CDL009798

Login to access the price list

DIABLO 500 A8
Code : CDL009799

Login to access the price list

DIABLO 500 F48
Code : CDL009800

Login to access the price list

DIABLO 500 B612
Code : CDL009801

Login to access the price list

DIABLO 500 F46
Code : CDL009802

Login to access the price list

DIABLO 500 B68
Code : CDL009803

Login to access the price list

DIABLO 560 G46
Code : CDL009804

Login to access the price list

DIABLO 560 G4
Code : CDL009807

Login to access the price list

DIABLO 560 D6
Code : CDL009808

Login to access the price list

DIABLO 560 B8
Code : CDL009809

Login to access the price list

DIABLO 560 G48
Code : CDL009810

Login to access the price list

DIABLO 560 D612
Code : CDL009811

Login to access the price list

DIABLO 560 D68
Code : CDL009812

Login to access the price list

DIABLO 630 F6
Code : CDL009813

Login to access the price list

DIABLO 630 D8
Code : CDL009814

Login to access the price list

DIABLO 630 E612
Code : CDL009815

Login to access the price list

DIABLO 630 E68
Code : CDL009816

Login to access the price list

DIABLO 710 G6
Code : CDL009817

Login to access the price list

DIABLO 710 E8
Code : CDL009818

Login to access the price list

DIABLO 710 G612
Code : CDL009819

Login to access the price list

DIABLO 800 I6
Code : CDL009820

Login to access the price list

DIABLO 800 G8
Code : CDL009821

Login to access the price list

DIABLO 800 I68
Code : CDL009822

Login to access the price list

DIABLO 280 A6 TWIN
Code : CDL009824

Login to access the price list

DIABLO 280 B48 TWIN
Code : CDL009825

Login to access the price list

DIABLO 315 B4 TWIN
Code : CDL009826

Login to access the price list

DIABLO 315 A6 TWIN
Code : CDL009827

Login to access the price list

DIABLO 315 B48 TWIN
Code : CDL009828

Login to access the price list

DIABLO 355 B4 TWIN
Code : CDL009829

Login to access the price list

DIABLO 355 A6 TWIN
Code : CDL009830

Login to access the price list

DIABLO 355 B48 TWIN
Code : CDL009831

Login to access the price list

DIABLO 400 B4 TWIN
Code : CDL009832

Login to access the price list

DIABLO 400 A6 TWIN
Code : CDL009833

Login to access the price list

DIABLO 400 B48 TWIN
Code : CDL009834

Login to access the price list

DIABLO 450 D4 TWIN
Code : CDL009835

Login to access the price list

DIABLO 450 B6 TWIN
Code : CDL009836

Login to access the price list

DIABLO 450 D48 TWIN
Code : CDL009837

Login to access the price list

DIABLO 450 B612 TWIN
Code : CDL009838

Login to access the price list

DIABLO 450 D46 TWIN
Code : CDL009839

Login to access the price list

DIABLO 450 A68 TWIN
Code : CDL009840

Login to access the price list

DIABLO 500 F4 TWIN
Code : CDL009841

Login to access the price list

DIABLO 500 B6 TWIN
Code : CDL009842

Login to access the price list

DIABLO 500 A8 TWIN
Code : CDL009843

Login to access the price list

DIABLO 500 F48 TWIN
Code : CDL009844

Login to access the price list

DIABLO 500 B612 TWIN
Code : CDL009845

Login to access the price list

DIABLO 500 F46 TWIN
Code : CDL009846

Login to access the price list

DIABLO 500 B68 TWIN
Code : CDL009847

Login to access the price list

DIABLO 560 G4 TWIN
Code : CDL009848

Login to access the price list

DIABLO 560 D6 TWIN
Code : CDL009849

Login to access the price list

DIABLO 560 B8 TWIN
Code : CDL009850

Login to access the price list

DIABLO 560 G48 TWIN
Code : CDL009851

Login to access the price list

DIABLO 560 D612 TWIN
Code : CDL009852

Login to access the price list

DIABLO 560 G46 TWIN
Code : CDL009853

Login to access the price list

DIABLO 560 D68 TWIN
Code : CDL009854

Login to access the price list

DIABLO 630 F6 TWIN
Code : CDL009855

Login to access the price list

DIABLO 630 D8 TWIN
Code : CDL009856

Login to access the price list

DIABLO 630 E612 TWIN
Code : CDL009857

Login to access the price list

DIABLO 630 E68 TWIN
Code : CDL009858

Login to access the price list

DIABLO 710 G6 TWIN
Code : CDL009859

Login to access the price list

DIABLO 710 E8 TWIN
Code : CDL009860

Login to access the price list

DIABLO 710 G612 TWIN
Code : CDL009861

Login to access the price list

DIABLO 800 I6 TWIN
Code : CDL009862

Login to access the price list

DIABLO 800 G8 TWIN
Code : CDL009863

Login to access the price list

DIABLO 800 I68 TWIN
Code : CDL009865

Login to access the price list

DIABLO 800 I612
Code : CDL011464

Login to access the price list

DIABLO 315 MONO
Code : CDL015139

Login to access the price list

DIABLO 280 MONO
Code : CDL015627

Login to access the price list

DIABLO 355 MONO
Code : CDL016555

Login to access the price list

DIABLO 400 MONO
Code : CDL017913

Login to access the price list

DIABLO 280 MONO TWIN
Code : CDL024265

Login to access the price list

DIABLO 315 MONO TWIN
Code : CDL024266

Login to access the price list

DIABLO 355 MONO TWIN
Code : CDL024267

Login to access the price list

DIABLO 400 MONO TWIN
Code : CDL024268

Login to access the price list

DIABLO 800 I612 TWIN
Code : CDL024269

Login to access the price list
CSTB F400-120 / NF EN 12101-3 certified
Ventilators, extractors of smokes and heat EC marking
Low consumption IE3 IP55/F motor, in compliance with the ErP 2009/125/EC regulation
Compliant with ErP2018 requirements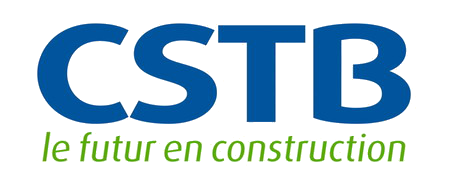 PLUG&PLAY, the DIABLO™ range is developped, manufactured and tested at our factory
EASY TO INSTALL
The DIABLO™ smoke exhaust unit can be installed in any position
Removable panels made in RAL 7035 prelacqued metal sheet to facilitate a large access to the turbine and multiple configurations
Padlockage mounted and wired
Set of mounting feet on the ground
EASY TO USE AND MAINTAIN
Large access for cleaning up and maintaining the turbine, whatever the installation configuration is