Housing
ventilation
Indoor air quality, people safety, acoustic comfort and energy savings are criteria and performance of this program certified 400°C-1/2H, covered by a CSTB Technical Advice (HYGRO A, B and GAZ). Communicating and ergonomic for an easy installation and use.
Control systems

Econological™ Solutions
Need help
You are looking after an information ?
Post your request or ask your question
CALADAIR is at your service
Contact
ECOBLUE™, EXHAUST FAN UNIT F400-60 low consumption constant pressure
ECOBLUE™, C4, 400°C - 1/2h exhaust fan unit
ERP2018, very low consumption for housing ventilation.
Motor fan : High efficiency forward wheel.
Direct drive EC motor, self-regulated constant pressure.
Flow rate from 50 to 11 000 m3/h
ECOBLUE™, CMV C4 exhaust fan unit, certified 400°C - 1/2h (PV CTICM N°EFR-15-002420) for air extraction in houses and public assembly buildings and ERP (articles CH41 to 43, directive of 14-02-2000).
Equipped with circular branch connections with double lip seals to ensure the network sealing (ATEC CSTB n°13-224-V2), a local padlockable switch and a pressure default relay
LOBBY™ regulation, self regulation in constant pressure, with digital display, communication in MODBUS RS485, a IP54 box
Bird protection grid on discharge
Forward wheel with specific profile
Very low consumption EC motor meeting ErP 2009/125/EC directive. Aeraulic curves at constant pressure compliant with RT2012.
It is covered by a CSTB technical notification for Hygro A, Hygro B and Hygro Gas applications (article of october 1983)
Can be installed on roof space or terrace . Its cubic shape adapts to all intake/discharge combinations, at 90°.

Model
Statistical pressure curves
Price list € HT
ECOBLUE 600
Code : CEC017970

Login to access the price list

ECOBLUE 1000
Code : CEC017971

Login to access the price list

ECOBLUE 1800
Code : CEC017972

Login to access the price list

ECOBLUE 2600
Code : CEC017973

Login to access the price list

ECOBLUE 4200
Code : CEC017974

Login to access the price list

ECOBLUE 6800
Code : CEC017975

Login to access the price list

ECOBLUE 9100
Code : CEC017976

Login to access the price list

ECOBLUE 11000
Code : CEC017977

Login to access the price list
CTICM C4 - 400° C - 1/2 h 50Hz and 60Hz approved, PV n°EFR-15-002420
Meets requirements of the EP2009/125/EC directive (phase 2, 2018) CSTB technical notification for Hygro A,
Hygro B and Hygro Gas usage
Very low consumption
econological™ solution
, compliant with RT2012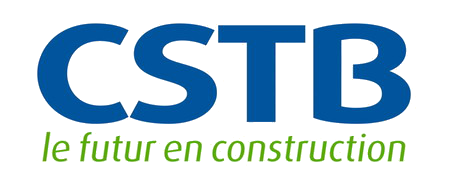 PLUG&PLAY, the ECOBLUE™ range is designed, manufactured and tested at our factory
EASY TO INSTALL
Can be installed inside or outside, on the ground or suspended. Its cubic shape is adapted to all intake/discharge combinations, at 90°
Removable branch connections enable an adaptation to any type of aeraulic installation
EASY TO USE AND MAINTAIN
Removable access panels
Easy access to all internal parts through the technical panel, for an easy maintenance